My name is Caroline McCahey and my son, Jack, is 5 years old and is following the Ketogenic Diet. He had his first seizure at 6 months old. He has failed so many medications.
He had genetic testing done 3 times before finally showing he has the SCN1A and SCN9A gene deletions. Jack has Dravet Syndrome and over the years it's been very challenging. Every time he had a seizure we would have to call 911, he would have breathing difficulties and has had many hospital admissions.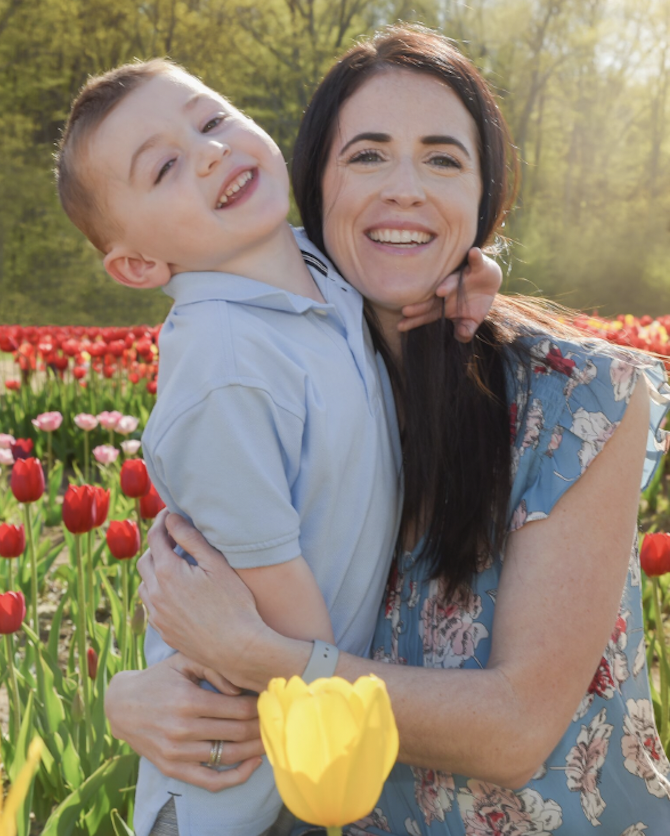 Finally, the keto diet was mentioned. I wish we started the diet years ago. Jack has been on the ketogenic diet since September 2019. We have noticed his seizures have been shorter and less severe (knock on wood). He isn't seizure free but I know it has helped.
Here are some recipes that I have got from KetoVie's blog and from The Keto Cookbook that Jack loves and that I wanted to share with you:
Kwik Mix Graham Crackers 4:1
The picture below is one of Jack's favorite snacks. I tweaked the recipe a little. This recipe makes 8 crackers.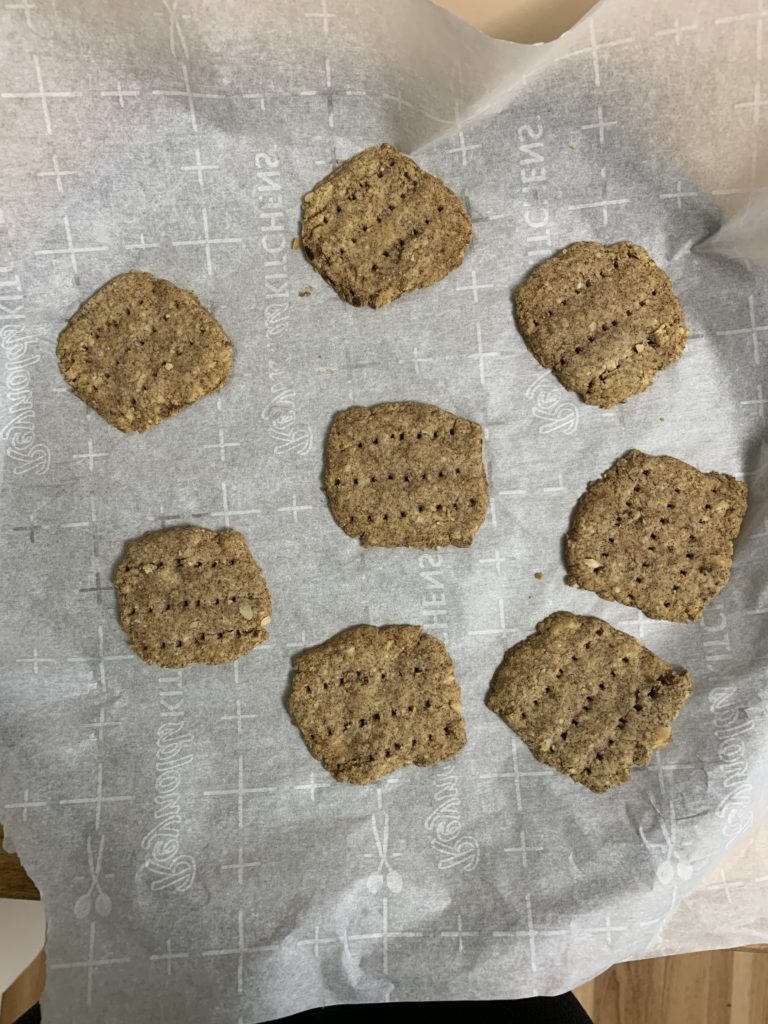 Ingredients:
1g vanilla
2.6 g cinnamon
28g egg, raw and mixed
7g olive oil or canola oil
60g Ketovie Kwik Mix
15g kerrygold butter
9.8g almond butter- organic raw maranatha brand (which is 1.2g of almond butter on top of each graham crackers for a little extra fun!)
I follow the same steps as the Ketovie recipe and cook them at 350'F for about 20 minutes.
I felt so overwhelmed when my son first started the ketogenic diet. I remember telling myself I will do whatever it takes to find and make tasty meals and snacks for him. I stumbled onto the Ketovie website and was blown away. I am so thankful for their foods and creative meal ideas. The customer service is absolutely amazing. The cooking webinars with Dawn Martenz, I felt like I was meeting someone famous through my computer. Haha. I use The Keto Cookbook a lot as well.
Chicken Nuggets 4:1
Chicken Nuggets from The Keto Cookbook and your website are one of Jack's favorites. This recipe is amazing! I usually batch cook this one on the weekend and freeze them for the week.
Ingredients:
22 g / 0.77 oz egg whites (whipped)
20 g / 0.7 oz olive oil
17 g / 0.6 oz shredded chicken breast, cooked
0.5 g / 0.02 oz baking powder
12 g / 0.4 oz European-style butter
2.5 g / 0.08 oz coconut flour (Bob's Red Mill)
23 g / 0.8 oz cream
Directions:
Add coconut flour and baking powder to shredded chicken.
Stir in olive oil. Then fold in egg whites.
Melt butter in frying pan, then spoon in chicken mixture (makes roughly four nuggets).
Fry on both sides for several minutes.
Serve alongside cream. Add ice/water to cream if you prefer a thinner consistency.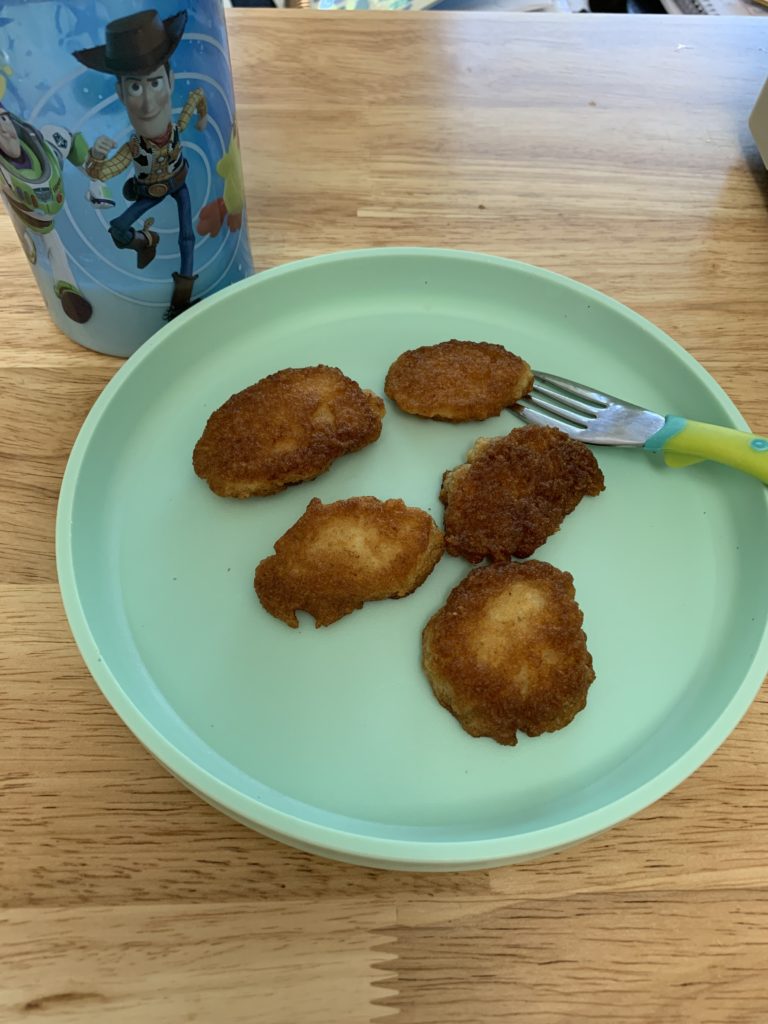 These spatulas are amazing and I got them off amazon. I got tired of washing my few all the time. I go through so many a day! Some other awesome items are small silicon bowls for measuring. They work great for melting butter, cream cheese or chocolate on a mug warmer!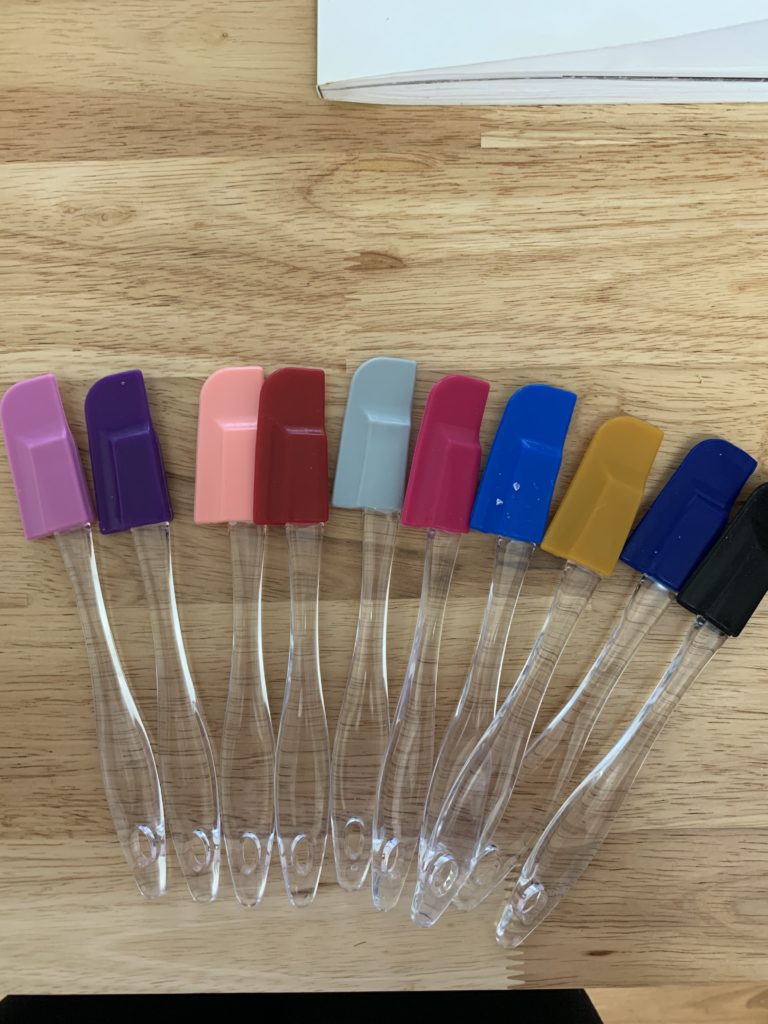 Wholesome Bread Peanut Butter and Jelly 4:1
Wholesome Bread peanut butter and "jelly". Another favorite! Jack eats this almost every day! It is a 4:1 ratio:
Ingredients:
1 x KetoVie Wholesome Bread Roll
5.5g olive oil (sometimes I use macadamia nut oil)
1.9g teddy all natural peanut butter
2g purée strawberries
Directions:
Chop the Wholesome Bread Roll in half.
Mix the oil and peanut butter before spreading it onto the roll.
Top with the purée strawberries.
KetoVie also have an alternate 2.7:1 ratio recipe here.
KetoVie Pizza Petites
Another one of Jack's favorites are the KetoVie Pizza Petites! Also 4:1. I add 6.6g of olive oil or avocado oil. Find KetoVie Pizza Petites on the website here.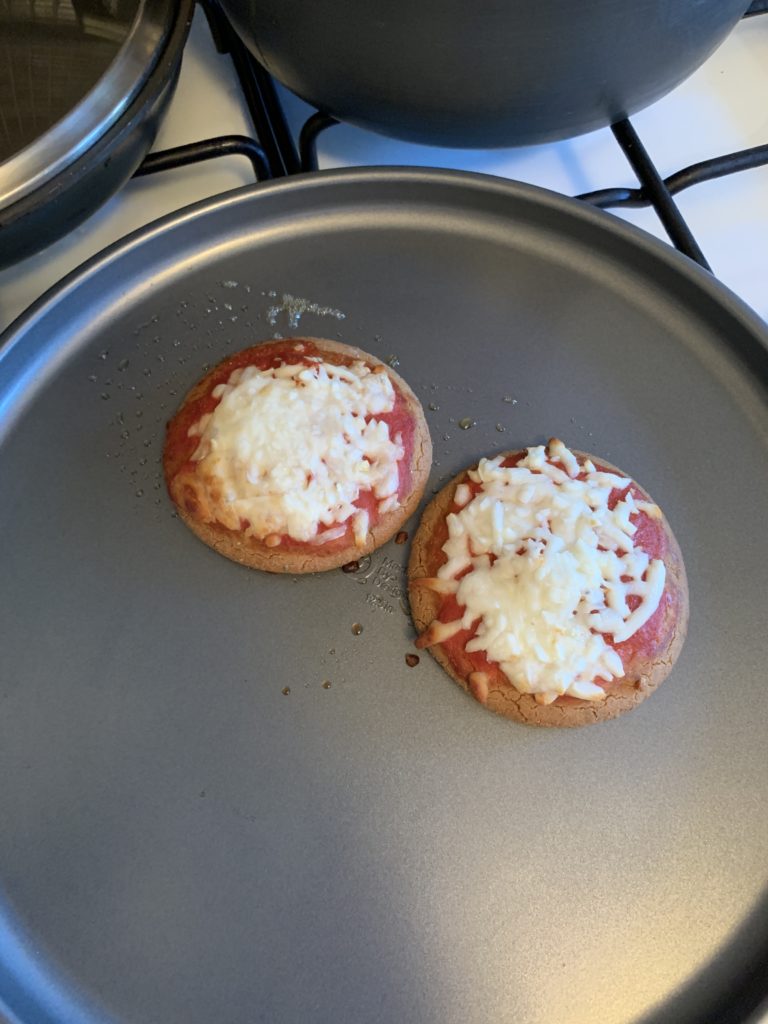 Ketovie Waffles 4:1
Ingredients:
28g KetoVie Café Kwik Mix (¼ cup)
30g heavy cream, 36% (2 Tbs)
37g egg, beaten well (¼ cup)
10g canola oil (2 tsp)
7g water (2 tsp)
Directions:
Heat waffle iron and grease with oil.
Whisk all ingredients until blended and pour in greased waffle iron.
Bake waffles until toasty golden brown.
Tips: Complement recipe with a serving of butter and/or whipped cream to enhance flavor as well as the Keto Ratio, which will allow for a portion of fresh berries.
Replace canola oil for equal amount of bacon fat for great flavor.
Increase recipe three-fold or more and stack cooled waffles between sheets of waxed paper.
Bag and store in freezer for a quick Heat & Serve breakfast.
Reheat in toaster or oven.
See full recipe here.
Cheddar Crisps 4:1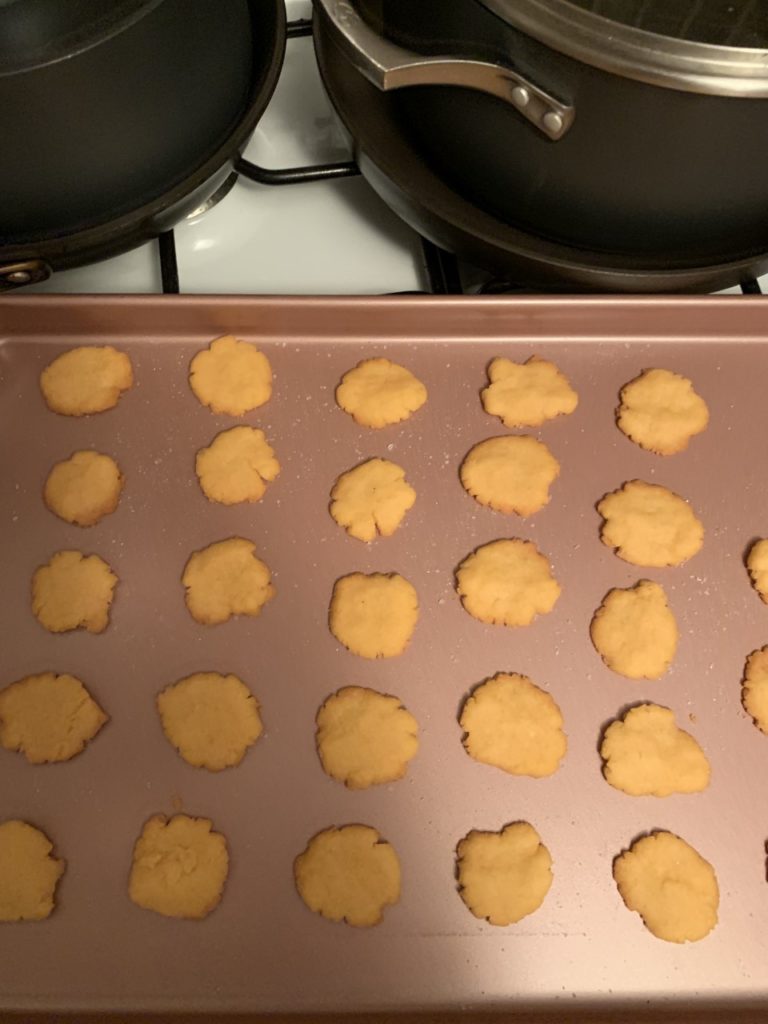 These are KetoVie's Cheddar Crisps made from their Cheddar Dough. To get a 4.1 ratio, I have been adding some butter to the top of each cracker.
Kwik Mix Birthday Cake 4:1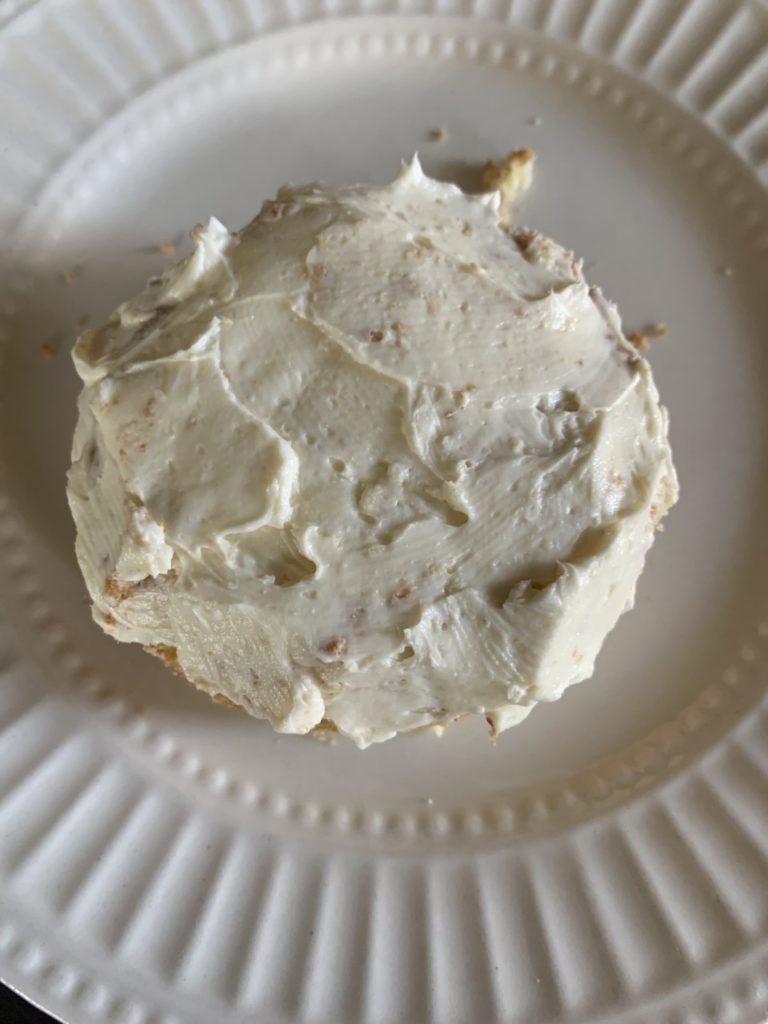 I have made this for Jack a few times and he loves it. I made it this year for his 5th Birthday. It's also nice to make this and bring to birthday parities so Jack can have cake like the rest of the kids.
The recipe I used is the same from your website. The only thing I changed was the frosting. I replaced the sugar free syrup and used 6.6g of purée strawberries.
Gingerbread Cookie 4:1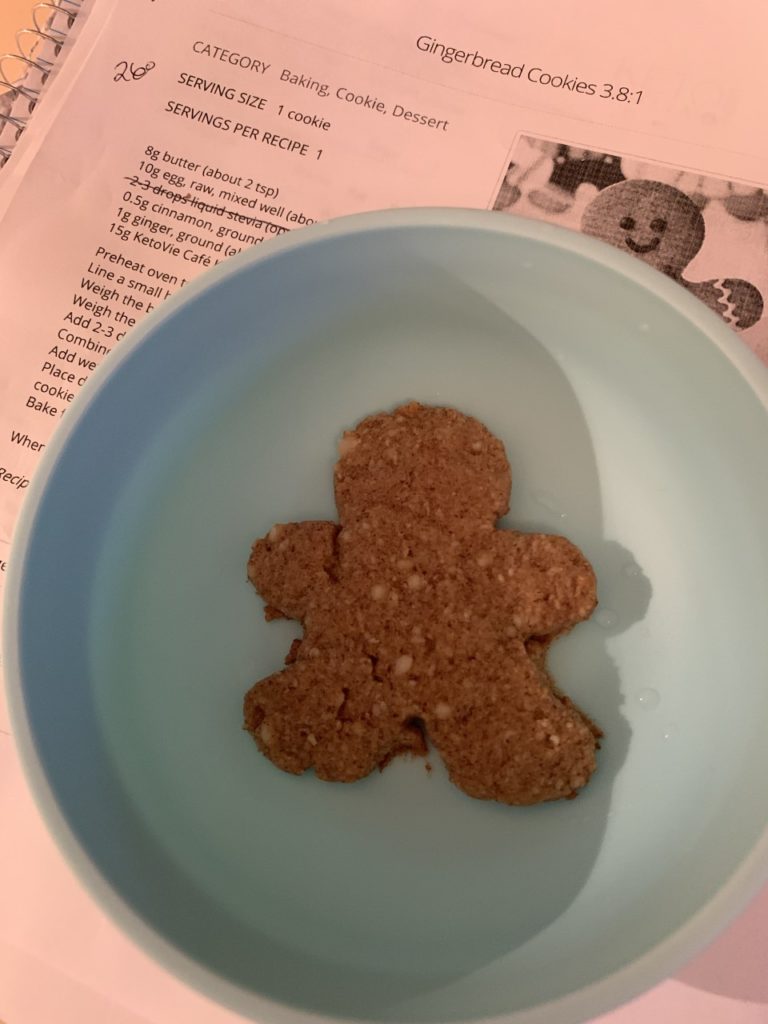 I used the same recipe as the one listed on your website. I made two small changes. I added extra butter 8.9g to bring the ratio up to 4:1. I didn't add the liquid stevia drops.
Vanilla Almond Cut Out Cookies 3.7:1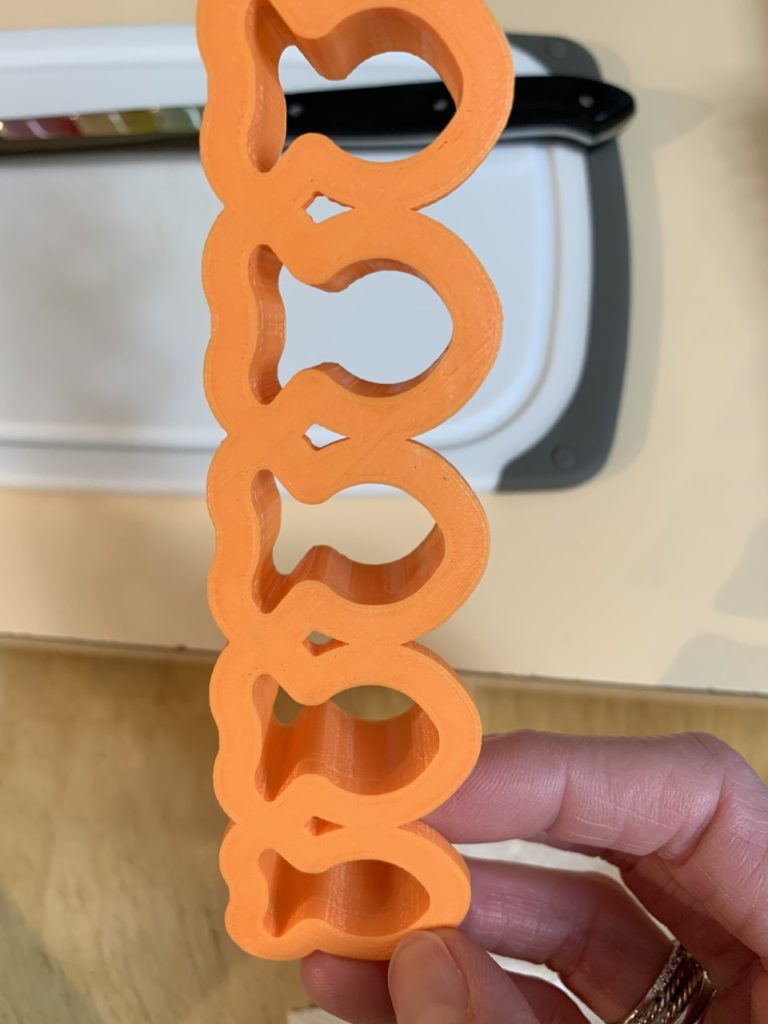 This is something else I found on amazon that I love! What kid doesn't like goldfish crackers. It is a little time consuming to make the crackers but they are a hit with Jack.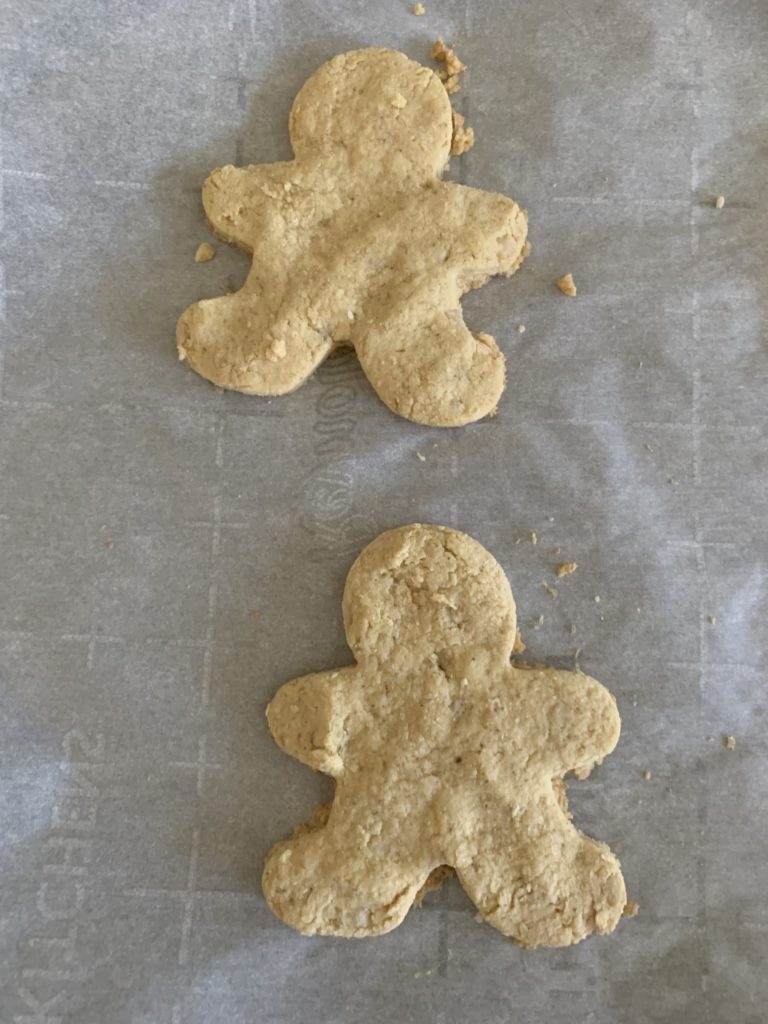 I used the same recipe as KetoVie. I use a bunch of different cookie cutters for these. Jack loves the gingerbread shape.
Ingredients:
Method:
Thaw and knead dough.
Preheat oven to 350 degrees F.
Knead dough ball and divide evenly into 2 smaller balls. Roll each ball between your hands until smooth.
Press between two sheets of parchment paper using a tortilla press or roll thin with a rolling pin.
Gently lift flattened dough and place on ungreased baking sheet.
Bake 8-10 minutes or until edges start to brown.
Makes 2 cookies. Enjoy as is or sandwich (2 cookies) with rich, creamy filling or roll out each dough ball and use cookie cutters for desired shapes.
Get the full recipe here.
Grilled Cheese Sandwich 4:1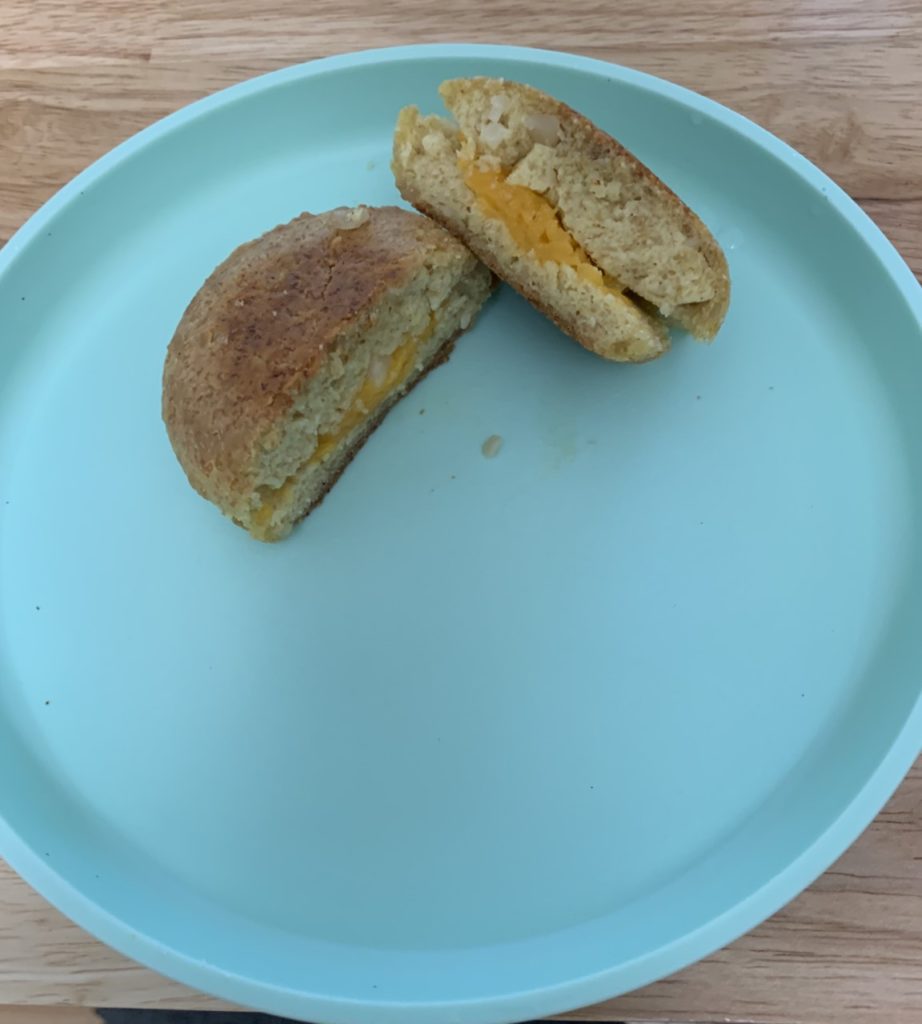 Ingredients:
6.5 grated cheddar cheese
6.8 olive oil (or macadamia nut oil, avocado oil etc)
1g butter (melt on the pan)
This is another one of Jack's favorites.
A little tip I do to get butter or oil to stay in the roll- I cut the inside of the wholesome roll with a knife. I make 3 rows horizontal and then 3 rows diagonal. It just helps the oil or butter get absorbed quicker. This is just my personal preference.
Thank you KetoVie!
x