Do you have upcoming travel plans and not sure how to make it work with keto?
To help you and your family leave the stress at home and focus on fun activities (like TSA lines and traffic-haha), here are some helpful tips to make your next trip keto friendly!
Full Kitchen vs. Kitchenette: Don't worry about packing blenders, ramekins, bowls, and spatulas!  It's easier than ever to book a family friendly space with a full kitchen. Look for beach condo locations or even an Airbnb that provides a full sized refrigerator, stove, oven, and common cookware/utensils. Bring a travel sized scale ($8-10 on Amazon) and what you need for traveling with your keto friendly foods, such as a small soft cooler.
Proper Skin Care: No one wants to deal with a painful sun burn or itchy bug bites during vacation, so come prepared with keto friendly products. Options for low carbohydrate sunscreens and insect repellents can be found on the Charlie Foundation website. Take it from a red-head that always burns at the beach despite her best efforts. And remember to read the labels for instructions for reapplying! If you happen to get sunburned, try a cold, wet wash cloth for a carbohydrate-free option or a small amount of 100% pure aloe gel that's been kept cold in the refrigerator to help soothe the skin.  Always check with your medical provider and keto team before purchasing a product if you are unsure of the carbohydrate content or safety of use.
Snacks/Meal Prepping: Before your trip think about good snacks and lunches to take on the go. You will want to make sure you bring a cooler. Some keto friendly snacks might include raw carrots or celery that can be dipped in ranch dressing or mayonnaise. Macadamia nuts or pork rinds are easy portable snacks! Sandwiches make easy lunches with the help of Ketovie Café Wholesome Bread.
Local Cuisine: Being from a land locked state, one of my favorite things about taking a trip to the coast is the fresh seafood! Before your trip, research what local foods are available in the town you are visiting and make some recipes including those items. Work with your keto team to help develop some recipes! If you are dining out with the family, consider calling ahead to let the restaurant know you or a family member follows a special medical diet and make them aware of any special requests. This may include having heavy cream available or having the restaurant reheat food you bring yourself.
Travel Letter: Will you be traveling by airplane for this trip? If you are going to fly with liquids in your carry-on bag greater than 3oz (such as heavy cream or oil) or a liquid ketogenic formula such as KetoVie, get a travel letter from your medical provider. Ketogenic formula can be a great meal replacement on the go. A medical letter should include patient's name, diagnosis, medical necessity of the ketogenic diet, the clinic's contact information and be signed by the physician.
Here are more keto friendly foods for traveling:
Veggies and dip
Avocado
Berries and cream
Deli meat and mayo roll ups
Sugar free gelatin snack and cream
Cheddar cheese crisps such as Keto Hope Foundation's Cheddar Crackers
Macadamia nuts
Egg muffins (egg, cheese, butter, cream- veg or bacon optional)
Sardines canned in oil
Tuna pack and mayo packet(s)
Salad and olive oil
Fat bombs (try coconut oil, peanut butter and unsweetened cocoa)
Pork rinds
Olives
Celery and cream cheese or nut butter
Beef jerky
KetoVie Café Kwik Mix Waffles
KetoVie Café Bread Rolls for sandwiches
KetoVie Café Donuts
KetoVie 4:1 Ketogenic Formula in Chocolate or Vanilla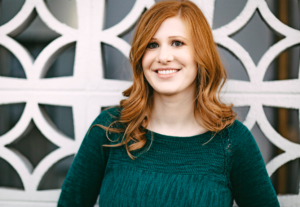 By Lindsay Walsh, RD
Ketogenic dietitians at LeBonheur Children's Hospital
Memphis, TN
Edited by: Rebecca Jennings, MS, RD
Cambrooke Clinical Specialist
*Lindsay Walsh head shot image courtesy of Kevin Barre Photography.