These days, keeping up with every Tweet, post and video gone viral seems downright impossible. The amount of information online can be tough to navigate with so much out there. With that in mind, we compiled some helpful online resources for managing the ketogenic diet. Here are a few of our favorites:
The Charlie Foundation– The Charlie Foundation for Ketogenic Therapies was founded in 1994 to provide information about diet therapies for people with epilepsy, other neurological disorders and tumorous cancers." The website offers a variety of resources including recipes, cooking videos, education, books and a hospital finding feature. The organization is also active on Facebook, Twitter & YouTube.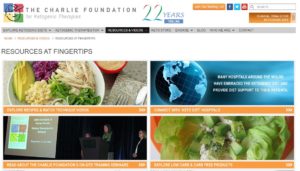 KetoDietCalculator-Not using the calculator? Talk to your clinic about this resource which allows for very exact calculations of each and every meal consumed throughout the idea. The calculator is also very helpful in creating new recipes. (Brought to you by Beth Zupec- Kania, RD, CD, and the Charlie Foundation)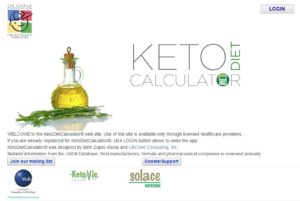 Keto Cooking Channel- Matthew's Friends is a UK based charity similar to The Charlie Foundation in the US. Matthew's friends provides many different resources on their website including the keto cooking channel with some fabulous meal ideas. http://www.matthewsfriends.org/keto-kitchen/keto-cooking-channel/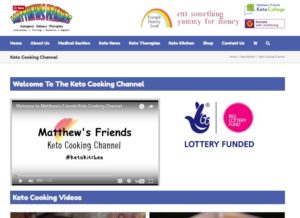 NORD– National Organization for Rare Disorders – Epilepsy and other seizure causing diseases are listed on NORD's diagnosis list. NORD may be able to assist with financial burdens of doctors' appointments, travel and other expenses entailed. Check out their website for additional resources provided by the organization. http://rarediseases.org/

MyFitnessPal– https://www.myfitnesspal.com/ Available online and in app form, this resource may not be appropriate for everyone following a ketogenic diet. However, for those counting grams of fat, carbohydrate & protein the app allows one to track everything eaten throughout the day and to easily see your ratio of these ingredients.

Yahoo Groups– These groups can provide a great and unique platform for connecting with other individuals faced with the same everyday struggles and challenges of the diet. Here are two pre -existing groups: A Ketogenic Diet Support Group https://groups.yahoo.com/neo/groups/ketogenic/info & a Modified Atkins Epilepsy Support Group https://groups.yahoo.com/neo/groups/modifiedatkins_seizures/info

USDA Nutrient Database- Not quite sure about the nutritional value of all of the items on your plate? Find any and everything in this database. Features include being able to search by name or food group. https://ndb.nal.usda.gov/ndb/

Epilepsy Foundation, Keto News– The Epilepsy Foundation is involved in many different areas of epilepsy awareness, this section of their website offers ketogenic specific articles. Ketogenic News is currently edited by Dr. Eric Kossoff Medical Director of the John Hopkins Hospital Ketogenic Diet Program, one of the world experts on dietary treatment for epilepsy. Read Keto News here.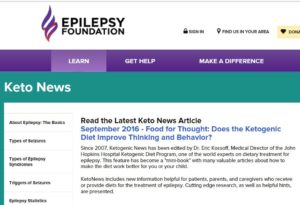 Feel like we're missing out on something big? Reply in our comments section or contact us directly via email at everydayiseverything@ketovie.com