Mark your calendars for upcoming Monday, February 29, 2016. This day marks the 9th International Rare Disease Day coordinated by EURODIS. Hundreds of organizations from around the world are raising awareness of rare diseases including US based organization NORD who helped to make the day official in the United States in 2009.
At KetoVie we take this day very seriously. In fact, many of the disorders that lead to intractable epilepsy are rare diseases. Now is your chance to start making a difference and recognize the day with the theme of amplifying the "patient voice" and in particular for rare diseases causing seizures. We hope this post will provide you with ways to participate & encourage you to have your voice heard.
Rare Diseases Associated with Epilepsy
Doose syndrome, Rett syndrome, FIRES, Glut-1, and Pyruvate dehydrogenase complex deficiency (PDCD), are just some of the rare diseases where families are struggling with intractable seizures and where a ketogenic diet may be effective. Visit KetoVie.com to learn more how a ketogenic diet can help those struggling with a rare disease that often cause seizures.  You can learn more about other diseases that are considered "rare" by clicking here.
This Year's Theme
"The main objective of Rare Disease Day is to raise awareness among the general public and decision-makers about rare diseases and their impact on patients' lives." This year's theme is "Patient Voice – Join us in making the voice of rare diseases heard."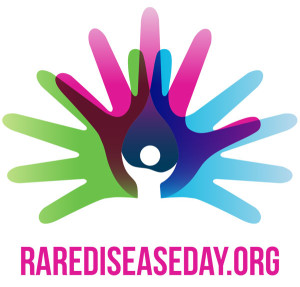 Get Involved
The organizers of Rare Disease empower patients and patient advocates to use their voice to bring about change. If you want to know more about events in your area or how to get involved, visit their website or connect with others on social media.
Please share your story on our KetoVie Facebook page. Let's make our voices heard!
facebook.com/rarediseaseday
'Like' the Rare Disease Day Facebook page, view our timeline and participate in the conversation on Rare Disease Day
twitter.com/rarediseaseday
Follow Rare Disease Day on Twitter (@rarediseaseday). Re-tweet us and use the hashtag #raredisease
youtube.com/rarediseaseday
Watch the videos, comment and link to the many videos and upload your video to the Rare Disease Day channel via rarediseaseday.org